Frequently Asked Questions
The the most common questions are answered here. If what you need is not shown then just ask, we'll be happy to help.

When is the town board meeting?
The town board meeting is held at the town hall on the 2nd Tuesday of each month.
How much does it cost to use the Humbird Park Shelter?
The shelter can be reserved for $50. If for some reason you're unable to use it on the scheduled date then a refund will be given.
How much does it cost to rent the Town Hall?
IMPORTANT: NO FIREHALL RENTALS BETWEEN OCT 15TH thru APR 15TH
Town Hall Meeting Room – $50.00
Town Hall & Kitchen – $100.00
Fire Hall

– $100.00
Security Deposit – $200.00 (Mentor Resident) $300.00 (Non-Resident)
Deposits will be returned after your event and premises inspected
No-charge for: Mentor resident Funerals, Local Clubs, and Local Non-Profit Organizations
What are the Towns office hours?
Office hours are:
Monday -9:00am – 1:00pm
Wednesday – 9:00am – 1:00pm
Friday – 9:00am – 1:00pm
Phone 715-964-1019 – Leave message is no answer.
Do I need to have my dog registered?
DOG LICENSES
All dogs over 5 months are required to be licensed at a fee of $3.00 for neutered male and spayed female dogs and $8.00 for unneutered male/unspayed female dogs. Complete, Print, and return to Town Clerk this Dog License Form
The owner must present evidence that all dogs over 5 months of age are currently immunized against rabies before a license will be issued.
Any person who keeps more than one dog may apply for a multiple dog license. The license fee is $35.00 for up to 12 or fewer dogs and an additional $3.00 for each dog in excess of 12 The multiple dog licenses are issued in the County Treasurer's office.
Dogs exempt from licensing fees are those trained for blind or deaf persons. They are entitled to receive a license at no cost.
PENALTIES
A late fee of $5.00 shall be assessed the owner of each dog 5 months of age or over who fails to obtain a dog license by April 1st of each year, or within 30 days of acquiring ownership on or before the dog reached licensable age.
Any owner who fails to have a dog vaccinated against rabies as required by statute may be required to forfeit not less than $50.00 nor more than $100
Who do I contact in Town for road maintenance emergency?
If there is an immediate threat or danger call emergency 911.
Otherwise notify the chairman or town shop crew
Tim Gile – Chairman
715-896-1229 Cell
Town Office
715-964-1019
townofmentor@centurytel.net
Can I burn in the Mentor Township?
Yes. Please be sure to obtain the required burning permit at: Obtain a Burning Permit
Also check burning conditions to ensure it safe to burn:
Call 888-WIS-BURN
or
When are taxes due?
The first installment is due January 31 and payable to the Town of Mentor Treasurer, Jack Ikhtiari Sr, P.O. Box 037, Humbird, WI 54746. The second installment is due July 31 and is payable to the Clark County Treasurer. The address for the County Treasurer is:
Renee Schoen
Clark County Treasurer
517 Court St.
Room 302
Neillsville, WI 54456
Does the town plow driveways?
No.  On Sep 14th, 2021 the Board voted to discontinue the service of snow plowing.
Where can I find the trash collection schedule?
Who do I contact for Mentor Cemetery?
Linda Nandory (715) 284-0966
When do they light the Christmas Tree up on the bluff?
Every year the "Humbird Bluff" lights up with a Christmas tree that is lit on the Friday before hunting season starts.
In Humbird Wisconsin any time between the Friday before hunting season in November and the coming New Year you'll notice a brightly lit Christmas Tree high on Humbird Bluff.
The long standing tradition of putting a Christmas tree up on the bluff started in the late 1950's when members of the Humbird Community Club built a wooden frame, mounted it to a tree, wrapped lights around it, connected power through the local Church. Around 1966 the wooden frame was replaced with an old steel windmill frame donated by Harold & Muriel Hart.
Dave Laffe & Craig Adams said they were Humbird Boyscouts back then and can remember helping to carry up parts of the old steel windmill. Jim Trachsel who was a member of the Humbird Community Club recalls welding parts of the frame and cementing the legs in place. He said he believes the original idea for putting the tree up back in the late 50's was the club President Roy Johnson. But there were a number of other people involved including Dick Walker, Angus Flood, and Gordy Gehring. The Community Club and the Humbird boyscouts originally maintained the tree supplying & replacing old bulbs each year.
The club & local boyscouts waned as time passed by but some individuals started supplying the & replacing bulbs every year on their own just to keep the tradition going. Most notably was Bob Nandory who supplied bulbs every fall for 10 – 12 years. Now Dave Laffe one of the original boyscouts has been carrying the tradition forward for the last 15 years.
Scott & Angie Sanders picked up after Dave. For 2-3 year they kept the tradition going by helping with tree lights and decorating the gazebo with light.
For the past couple years the Tree has been maintained by the Town and will continue to be a tradition for years to come.
Contributors: Pat Gerber, Jim Trachsel, Dave Laffe and Craig Adams.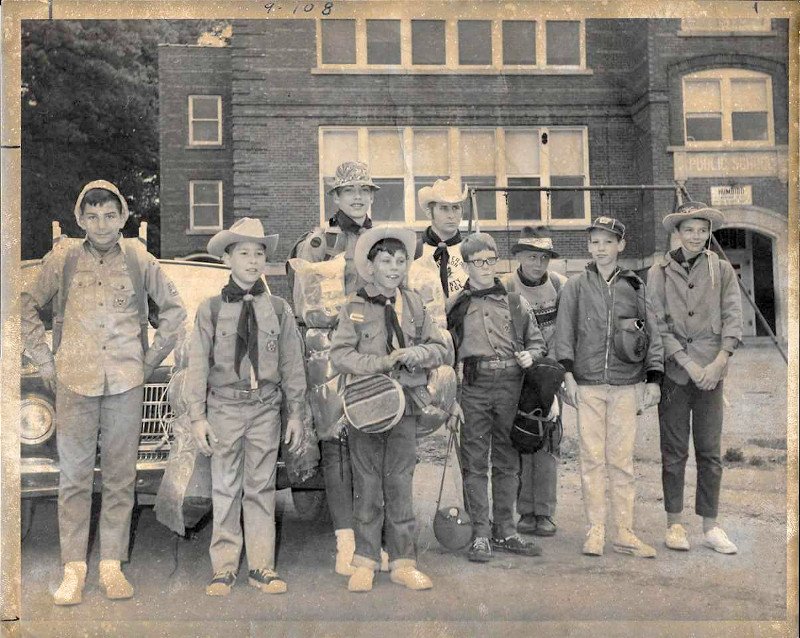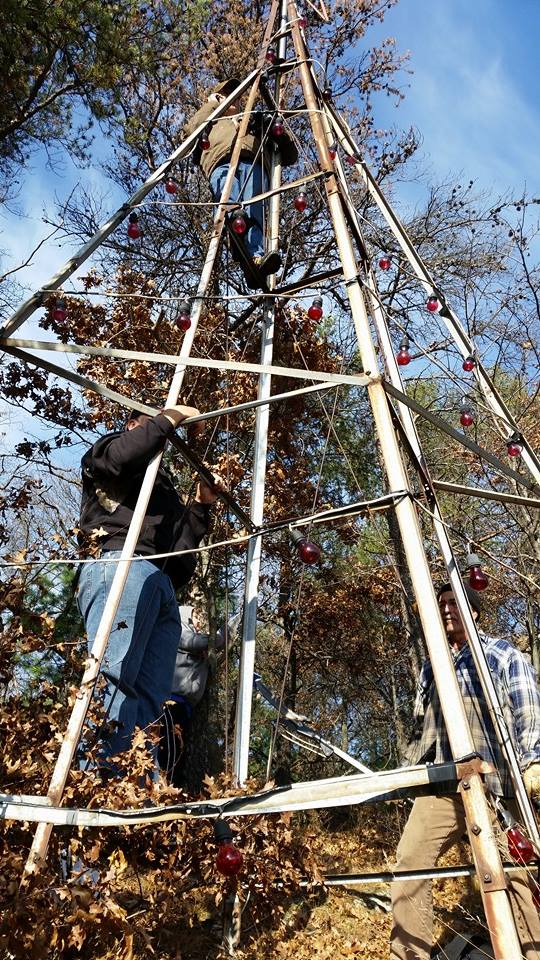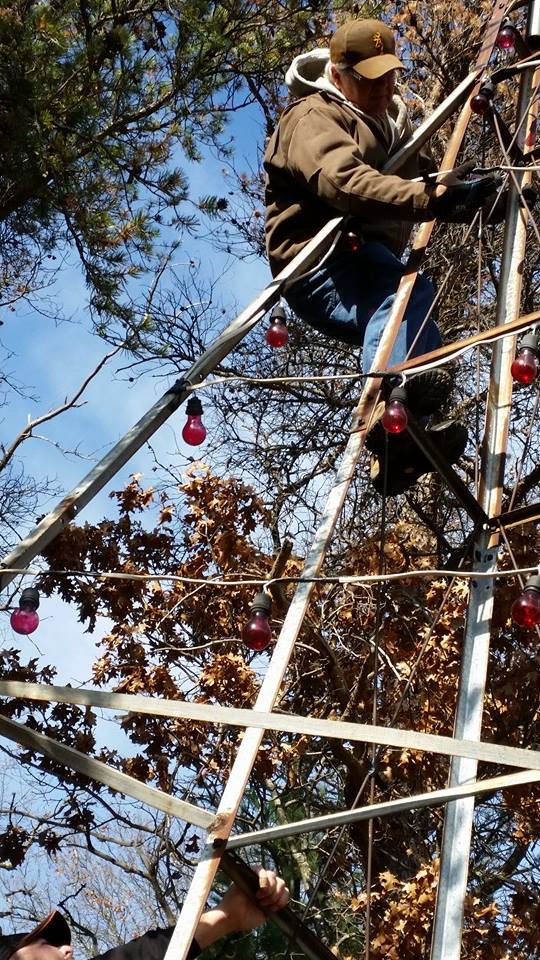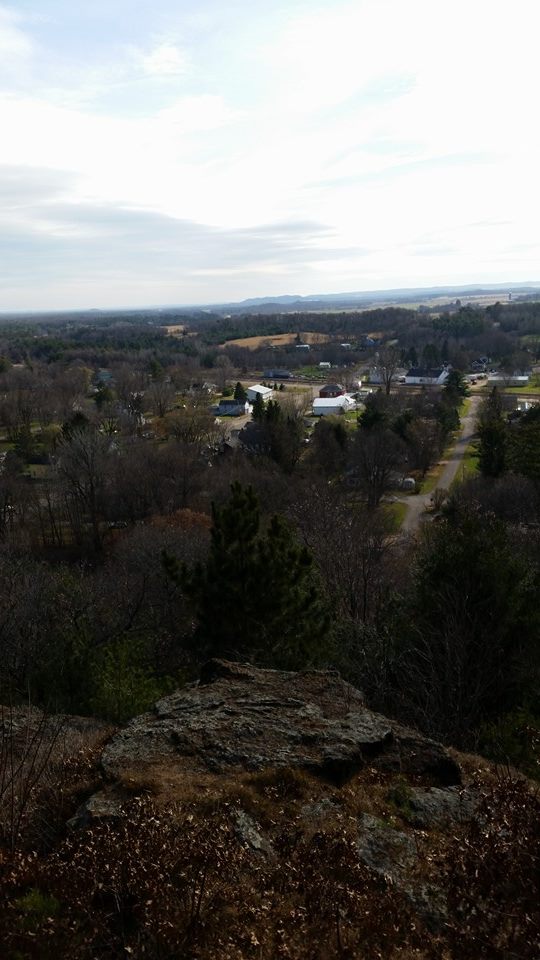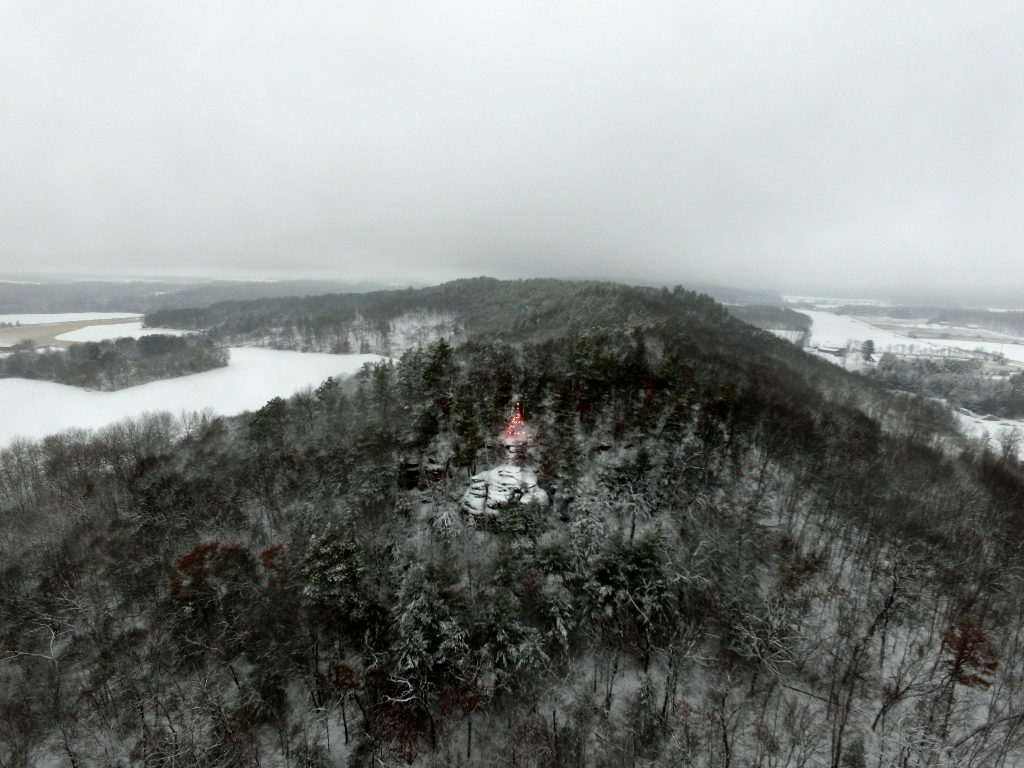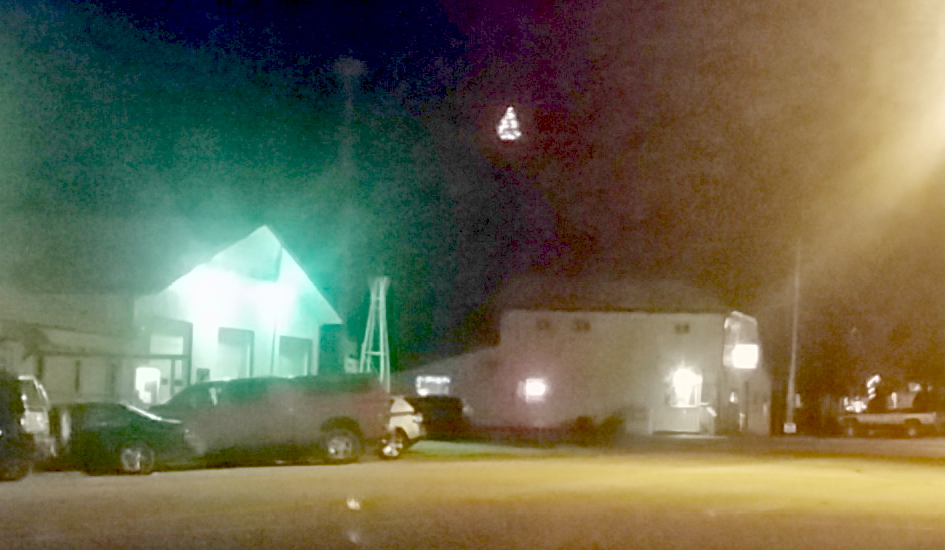 Do I need a Building Permit?